Educational Events and Resources
Welcome to the Educational Events and Resources page where CASC members can submit educational opportunities which may be of interest to their colleagues.  Ideally the event/resource is offered on-line so that members can take part no matter where they reside. Please send your events to the  webmaster:webmaster@spiritualcare.ca
_________________________
This is part of the requirements for those pursuing  certification as a Supervisor -Educator.  For more information consult the Education manual Chapter 2, Section IV, especially sections 8.3 and 9.6. Click here to view the manual
_________________________
Canadian Boomerfest:  A celebration and colloquium on Boomers and Spirituality
Grow your spirituality in the second half of life; Support Baby Boomers in their quest for meaning, health and well-being; and learn how you can better connect with young Canadians.
Sept 17-19, 2018  London ON.
CASC member Rev. Jane Kuepfner is one of the presenters.
_____
____________________
THE MYSTERY A
ND POWER OF 
THE DIVINE FEMININE
Women Sharing Wisdom and Courage to Heal Ourselves and the Planet
                                                                                                                                                                                           with Anne Mortifee and Rev. Dr. Anne L Simmonds 
 Through music, story, conversation and ritual, this workshop will inspire participants to move beyond perfectionism and duty into their body-selves. There we will be encouraged to trust the deeper journey of unfolding where the small self dissolves and we touch the essential self for which we yearn.
Friday, October 19 and  Saturday, October 20, 2018
9:30 a.m. – 4 p.m. 75 Queen's Park Cres. E., Toronto 
_________________________
The Parliament of World Religions is coming to Toronto this year (2018) in November.
https://parliamentofreligions.org/
CASC member Brian Walsh will be part of two presentations:
"Building Community: The Campus Chaplains Association at the University of Toronto"
"Bardic Night: an Evening of Pagan Storytelling and Music"
To learn more, contact Brian.
Brian Walsh, MPhil, RP.   Spiritual Care Provider, CAMH, Clinical Supervisor-Educator, CASC
416-535-8501 x36530
"Trí caindle forosnat cach ndorcha: fír, aicned, ecna." 
"Three candles that illumine every darkness: truth, nature, knowledge." 
                                                                          –Trecheng Breth Féne 201
__________________________________________
Jim Madden is offering his resource "A Practical Guide for

Consensus-

based decision making" for the use of all CASC Members.
Our thanks to Jim for sharing his work with CASC members
Jim Madden has worked as a community organizer, a sociologist, in the public health system as a program evaluator and program manager, and in various roles in the mental health system. Jim is currently System Coordinator for the London-Middlesex Children and Youth Mental Health System (as part of the provincial Moving on Mental Health initiative.) For his "third act of life," Jim finished a Master of Arts degree in Spiritual Care and Psychotherapy at Waterloo Lutheran Seminary (Wilfrid Laurier University) in 2015, and is also a Registered Psychotherapist (Qualifying) in private practice.
________________________________________
The Association for Death Education and Counseling (ADEC) has a large library of webinar resources for purchase.  They now require users to create a user name and password to purchase webinars and recordings at their site.  Click here to go to the EDAC site
Below is a sample of some of their informative webinars. 
2017 Recorded Webinars
JULY: Light on the Dark Side of the Street
JUNE: Loss in the Lives of LGBTQ+ People 
MAY: Practical Strategies for Helping Grieving Clients Cope 
APRIL: Continued Bond/Attachment Theories for Perinatal Loss Intervention 
MARCH: "Well, Ain't This a Fine Howdy-do!" Helping Care-givers 
FEBRUARY: Living with Life-Threatening Illness
JANUARY: Responding To Community Crisis 
2016 Recorded Webinars
DECEMBER: Meaning-Centered Grief Therapy… 
NOVEMBER: Changing the Face of Bereavement… 
OCTOBER: Revisiting Loss and Restoration
SEPTEMBER: Attachment Informed Grief Therapy… 
AUGUST: Secrets in Grief Counseling and End-of-Life Care
JULY: Keeping Up in Grief: A Vital Component in Self Care
JUNE: Loss Upon Loss: Caregivers, Dying Persons and the End of Life
MAY: The Top 10 Mistakes Made in Treating the Bereaved
APRIL: Helping Children Grieve 
MARCH: Using Therapeutic Groups in Working With the Bereaved
FEBRUARY: Treating Grief As a Mental Disorder
JANUARY: Sustaining Capacity of Compassion… 
2016 Conference Recordings
Addressing the Needs of Families – Planning a Family Grief Camp
Ambiguous Loss, Nonfinite Loss, and Disenfranchised Grief: Connections and Implications for Clinicians
An Attachment Informed Approach to Grief and Grief Therapy
The Impact of our Fear of and Fascination with Death on our Children
Coloring Your Grief
Research that Matters: Social Media and Bereavement
Trust-Building Among African-Americans in End of Life Care
The Two-Track Model of Bereavement: A Contemporary Look at Theory, Research and Practice
Deconstructing the Case for Complicated Grief
Our Work, Our Selves
Mindfulness & Grief: Coping Skills for Life After Loss
How to Start and Facilitate a Bereavement Support Group
Compassion for Ourselves: Rejuvenate Mind, Body, and Spirit
Is Evidence-Based Practice Appropriate for Grief Counseling
2015 Recorded Webinars
DECEMBER: Early Attachment Experience
NOVEMBER: Lunch with a Luminary: J. William Worden
OCTOBER: Using Digital and Social Media in Your Work
AUGUST: Grief and Cognition…
JULY: Being There: Virtual Presence at the End of Life
JUNE: Will You Be My 'Friend'?…
MARCH: The ABCs of Bringing Bereavement Camps To Your Community
JANUARY: Understanding Sibling Loss: What Every Counselor Needs…
2014 Recorded Webinars
DECEMBER: Spirituality Unplugged: Assessing and Empowering Clients'…
JULY: Suicide Risk Assessment When Bereavement…
APRIL: Secrets at the End of Life
JANUARY: Caring for Self While Caring for Others: Managing Stress…
2014 Recorded Conference Sessions
Let's Stop "Staging" Dying and Bereaved Persons
Parental Experiences and Decisions Regarding Fetal Anomalies
Helping Bereaved Clients Identify, Develop and Utilize Resources
Beyond Gender: Understanding the Ways Men and Women Grieve
Motherless Daughters: A Twenty-Year Retrospective
Finding Resilience: Thinking Small in the Big Badness
The Role of Medication in Grief Therapy: Two Case Studies
Working with Grieving Teenagers
2015 Recorded Conference Sessions
A Mother's Tears: From Grief to Activism
An Analysis of Research on Childhood and Adolescent Grief
Best Practices in Suicide Bereavement: A New National Report
Child-griever to First Lady: The Griefs of Lady Bird Johnson
Cultural Grief Factors and Access to Care: A Model of Community Support
Death, Dying and Bereavement: Multicultural Competence in Psychotherapy
Grief & Developmental Disabilities
How New Insights About the Brain Are Helping Us Understand Bereavement
Meaning-Centered Grief Therapy: Theory, Practice and Promise
Mindfulness and Grief: Techniques For Post-traumatic Growth
Old Meets New, East Meets West: The Fusion of Grief Experience and Ritualization Among Chinese
Teaching about Life and Living in Death and Dying Courses
The Boy Who Saved Thousands of Lives
The Internal Worlds of Grieving Families
We Don't Know Death: 7 Assumptions We Make About Dying
Live Webinars
Earn 1.5 continuing education credits for completing most webinars.
Member price $35  • Nonmember price $50
Add the recording to your purchase for an additional $20.Your registration fee includes one connection to the webinar, one set of materials and one evaluation for continuing education credits. An unlimited number of people can listen in on the webinar with you and purchase additional continuing education credits for $25 each.
(ADEC webinars are pre-approved for credit earned towards the CT or recertification. 
ADEC has been approved by NBCC as an Approved Continuing Education Provider, ACEP No. 6726. Programs that do not qualify for NBCC credit are clearly identified. ADEC is solely responsible for all aspects of the program.
Sent in by Eileen Dahl
____________________________

Webinars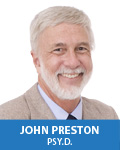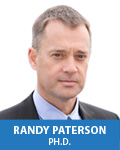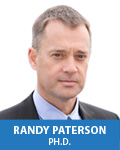 Presented by Randy Paterson, Ph.D.
Wednesday, October 4, 2017 – Wednesday, November 8, 2017  |  Webinar
Added by Webmaster- April 7, 2017
→
Save
Save
Save
Save
Save
Save
Save
Save
Save
Save
Save
Save
Save
Save
Save
Save
Save